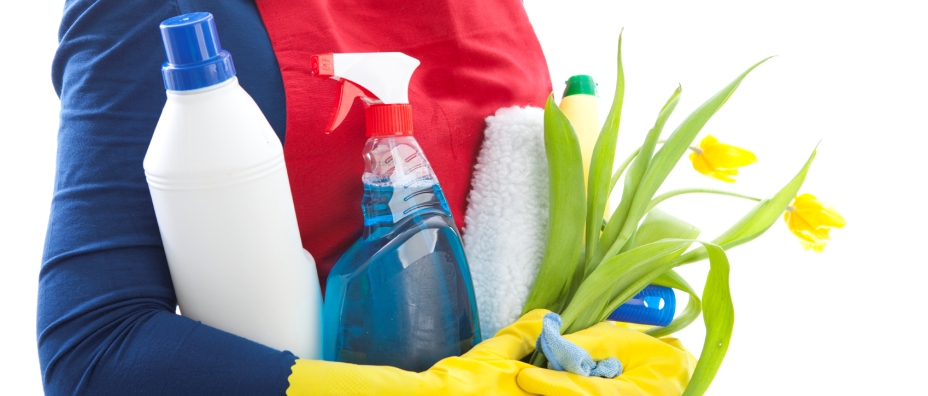 The winter months can quickly result in loads of clutter plus that overall lived-in look that comes with winter life. Here are some of Maidstr's Spring Cleaning tips to get you on your way to a lighter brighter spring.
Give winter duvets a good wash as you prepare to store them away for lighter bed covers.
Clean out all your drawers. Over the winter months we collect a lot of "stuff" that piles up. Consider donating or cleaning out the things you have not used and make space for a lighter spring.
Dust ceiling fans. Ceiling fans often remain unused in the winter months and make a perfect place for dust to collect over time. Safely clean your fan blades with a tool designed to do so.
Clean out your refrigerator. Check expiration dates and discard of expired and uneaten products.
Clean out your medicine cabinet and discard of medications (both prescription and over-the-counter). Contact your local pharmacy and ask about the same disposal of medication.
De-clutter that desk and other counter tops. Over time any counter top seems to be the place things end up, especially when you are busy with life.

Change the batteries in your smoke and Carbon Monoxide alarms.

Clean your windows and blinds.
Wash and dust the baseboards in each room.
Set aside a "fix things day". This could include giving a fresh coat of paint to kitchen cabinets; fixing a broken toilet seat or just oiling cabinet and house doors that need it.
If you'd like to receive more cleaning tips and tricks subscribe to our newsletter.  If you just plain want our Maidstr team to come on over and clean for you, we would be happy to do so. Just email us at support@maidstr.com or chat with one of our live agents below.