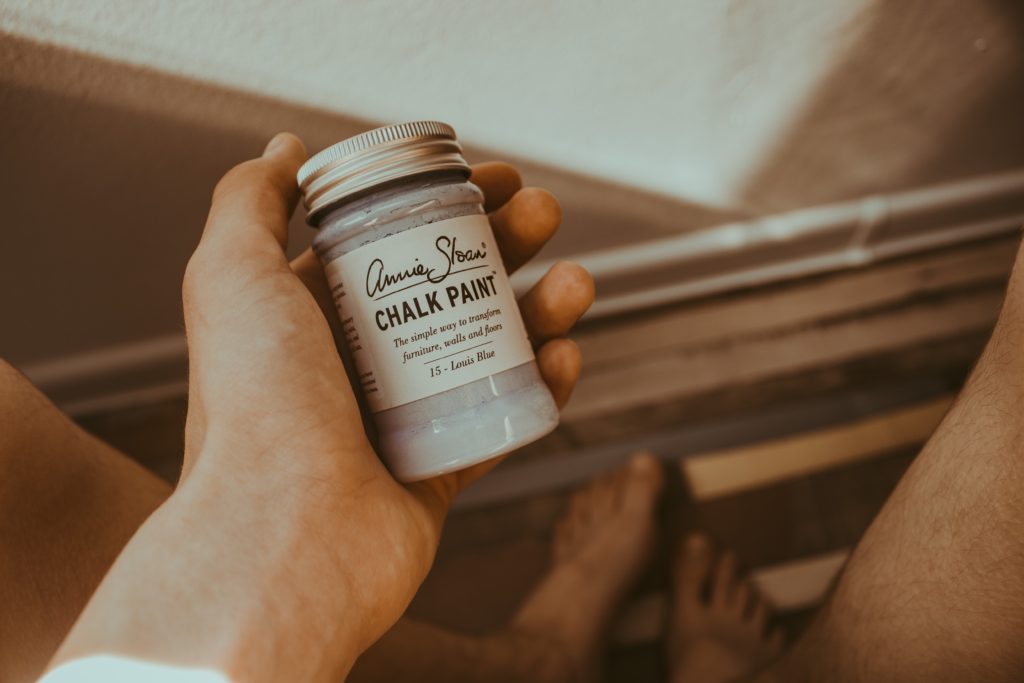 Shabby Chic has to be the most notable home interior trend of the past decade. Warmly nostalgic and reminiscent of a thriftier, more caring and less disposable age, it also appeals to very modern ideas about recycling and reducing deadly plastic waste and landfill.
It's also become extremely popular with a generation of millennials paying a much greater proportion of their income in rent or mortgages than previous generations, and thus often lacking the means to invest in high-quality new furnishings. Shabby chic is an excellent way for those who would rather invest their time and funds in searching out perhaps tired or battered but high-quality vintage pieces than building IKEA furniture to rehabilitate and put their own stamp on them.
If you love the shabby chic aesthetic, chalk paint is nothing less than a genuine miracle product. Cheap, quick and easy to use and extraordinarily versatile, it can be used to absolutely transform a huge variety of types of furnishings of almost any kind of material imaginable.
The most common use of chalk paint in shabby chic aesthetics is to paint traditional dark wooden furniture in white or pale colours such the palest greys and blues. Unlike many other furniture paints, chalk paint can be directly applied to wood without requiring prior stripping, sanding or priming. Both single-coat "whitewashed" looks, and more solid looks requiring multiple coats of chalk paint can be very effective, as can "distressing" the painted surface with a damp cloth to allow some of the original colour of the wood to show through. For a slightly more ornate look, adding detail with stencils and stamps in contrasting colours or metallic paint can be a very effective way to jazz up plainer pieces of furniture while still keeping the shabby chic aesthetic – botanical and geometric shapes are particularly popular.
Once you have achieved the desired look, chalk paint needs to be sealed with at least one if not more coats of clear wax, which needs to be applied with a round brush, and each coat must be allowed to dry before the next is applied. The distressing with a damp cloth technique above works particularly well for wooden pieces with carving or engraving on them, though these require extra care to make sure that the wax is properly worked into every crevice to seal them properly. It can also be very elegant to further pick these out in darker wax, or in antique metallic copper or gold wax, but this is still best added on top of a base coat of clear wax.
Interestingly, chalk paint is just as easy and as effective when applied to plastic or metal as is it to wood. An excellent shabby chic hack is that very cheap moulded plastic mirrors – generally easy to pick up in thrift stores or charity shops for a dollar or two – can be easily transformed into a very elegant vintage-looking piece with a little chalk paint and wax and the techniques described above. These may take a few more coats of paint to make sure that very brightly-coloured plastic does not show through, but the final result never fails to impress!
Although it may sound a little improbable, chalk paint can even be applied to fabric. If an upholstered chair or stool – or potentially even an entire armchair or sofa – is irretrievably stained or faded, this is an excellent hack to rescue the piece of furniture – although it takes some time to dry and requires several coats of both paint and wax, the final result is tough, water-resistant and looks and feels rather like leather while still remaining very comfortable to sit on.
Chalk paint genuinely is nothing short of a gift for the thrifty and creative person. The only limit is your imagination!