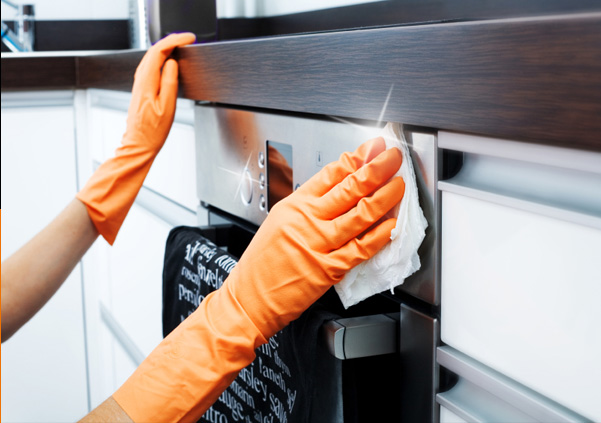 Unless you eat out all the time or live off microwavable food or are a Sheldon Cooper-like OCD clean nut, your oven will look quite vile after a period of time.
One of our staff at Maidstr confided that it got to the point that she was embarrassed to open the oven door when company was around…yep, it was that nasty.
Don't Use the Self-Cleaning Option
If you're thinking to yourself that perhaps it's time to fiddle around with that self-cleaning feature, then we urge you to pause for a minute.  According to stats, the number 1 cause for oven repairs is due to self-cleaning issues. Specifically, the heating elements that are below the oven floor and above the oven ceiling. In contrast to older versions with exposed heating units, there is a greater degree of difficulty in keeping air circulating and venting heat from those elements with modern day ovens.
This means that when an oven self-cleans the temperature goes to over 900 degrees+ (in stark contrast to the 275 – 500 degrees range used for normal cooking) and the oven becomes super hot to the point that the fuse and control panels just burn out.
Cleaning The Oven
Now that we've addressed why you shouldn't use the self-cleaning option, it's time to outline exactly how to clean your oven.
You're in luck…most of the items needed to clean will be found in your fridge or cupboards, especially the main ingredient; baking soda. We tend to shy away from harsh chemicals so we recommend the following:
Baking Soda
White Vinegar (can be substituted with 3% Hydrogen Peroxide)
Bowl
Sponge
Scouring Pad
Steps:
Remove the racks and anything else in your oven
Mix in a bowl 3 tablespoons of baking soda and 2 tablespoons white vinegar
Adjust the measurements until you get a paste-like texture
Dip your sponge into the mixture and spread it all over the walls, floor and inside door of the oven
Clean your sponge before dipping it again into the bowl for another application
Wait for 15 minutes
With the scouring pad, scrub way, in small circular patterns, the paste of all the sections of the oven
Make sure to put some elbow grease into it!
If you have any of the baking-soda based paste residue left make sure you wipe it off with sponge.
See pics below
Not the worst oven but definitely can use some cleaning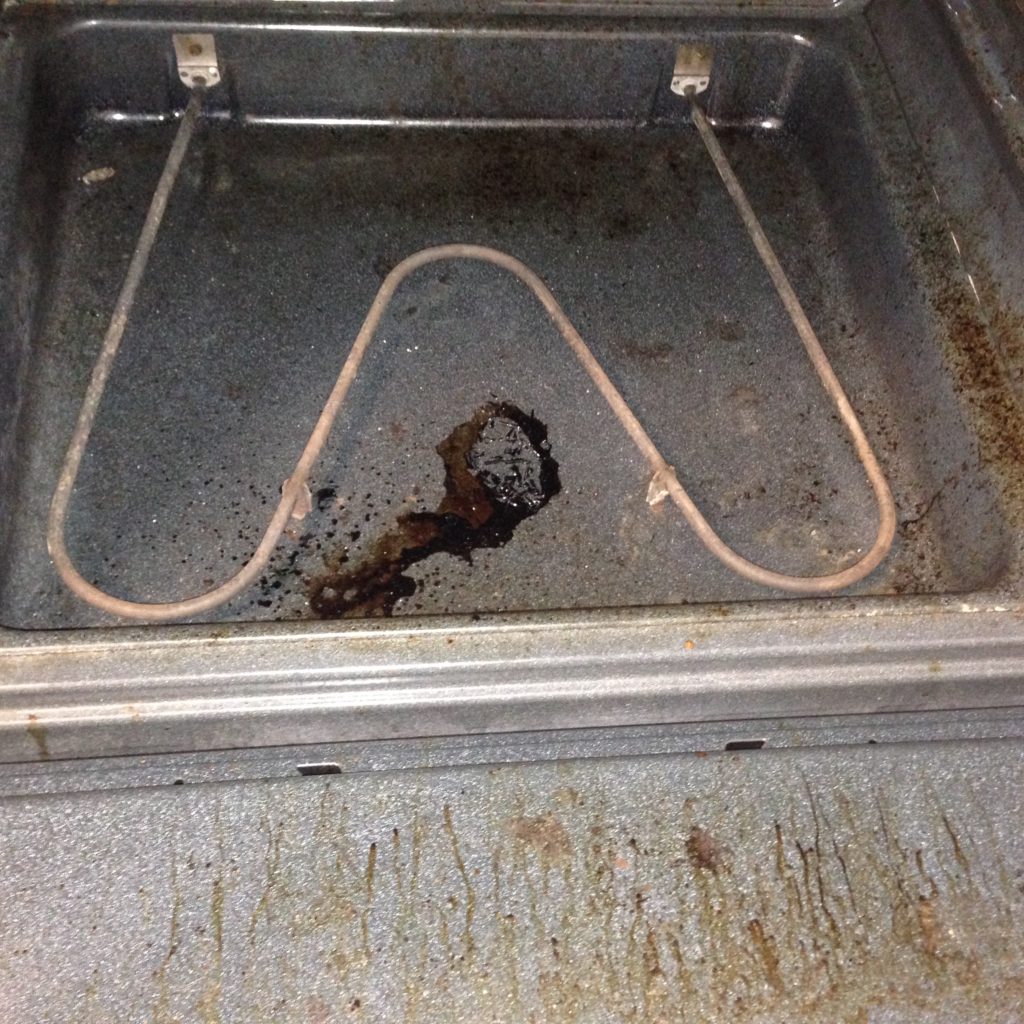 Items for cleanings (the scouring pad is missing and you can use white vinegar in place of the 3% hydrogen peroxide)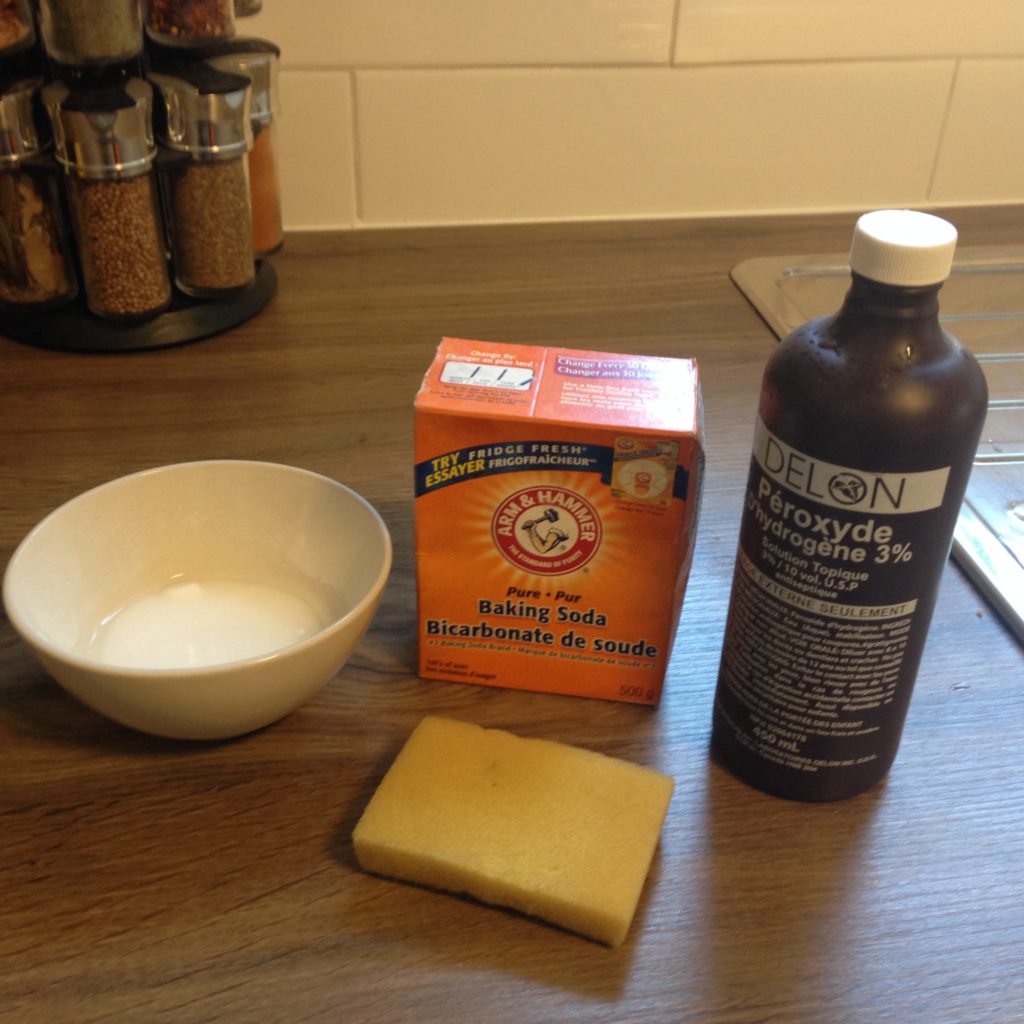 Slather the oven in the paste mixture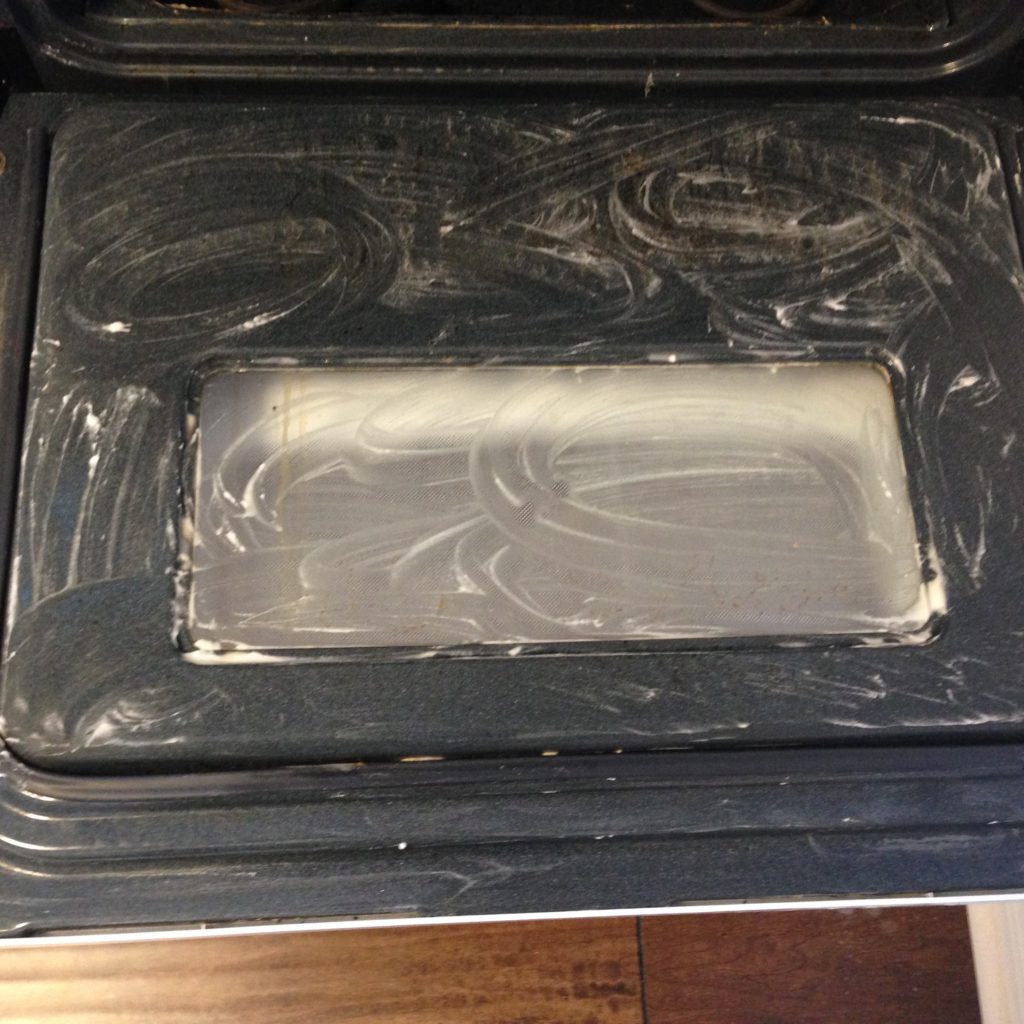 Afterwards (this is only after one application)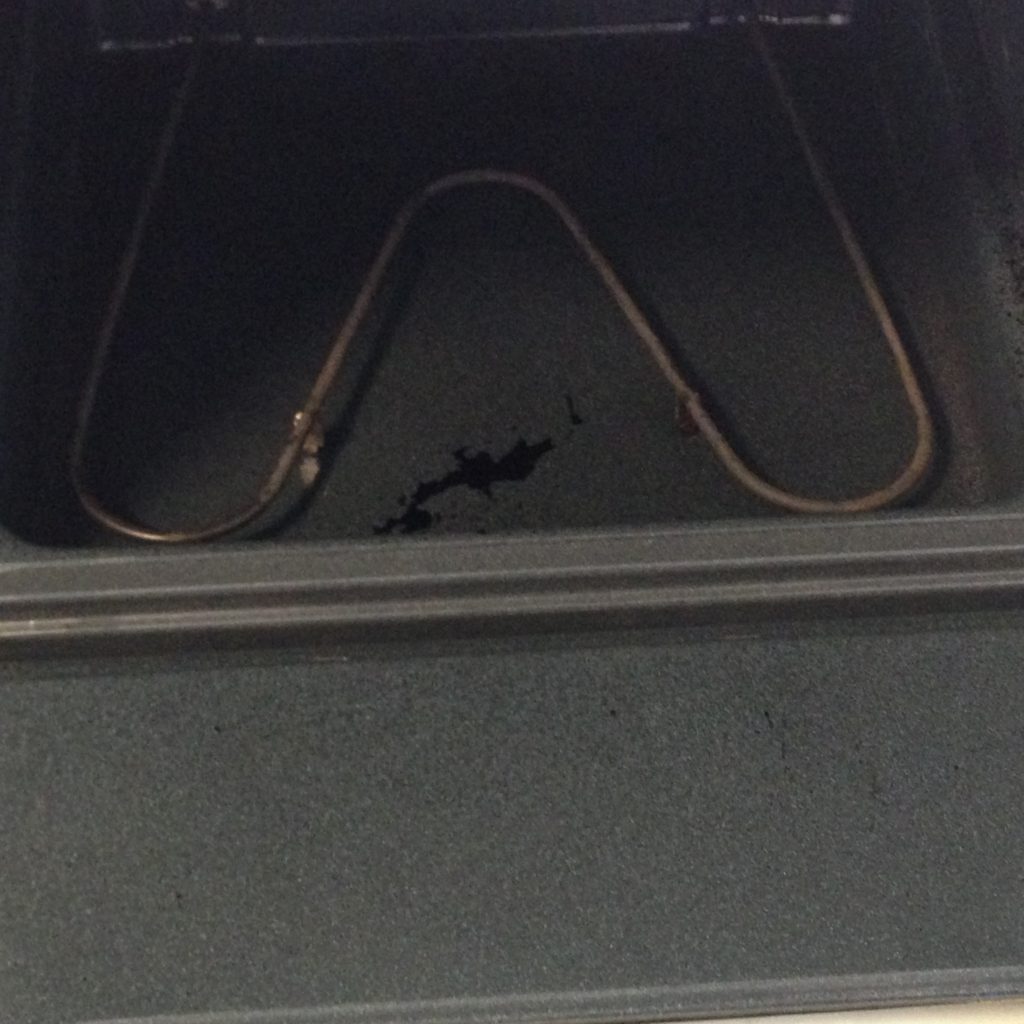 Notice the little burnt spot left at the bottom of the oven floor? A difficult spot like that will require additional applications of the mixture as well as more thorough elbow-grease. We applied the paste to leave it on for a couple of hours. That should remove that stubborn spot.
How do you clean your oven? Or when was the last time you cleaned it? Share your thoughts and comments with us. Or if you require oven cleaning service don't hesitate to contact us at support@maidstr.com or call us at 1-866-428-6778.
(Image courtesy of reid property services)