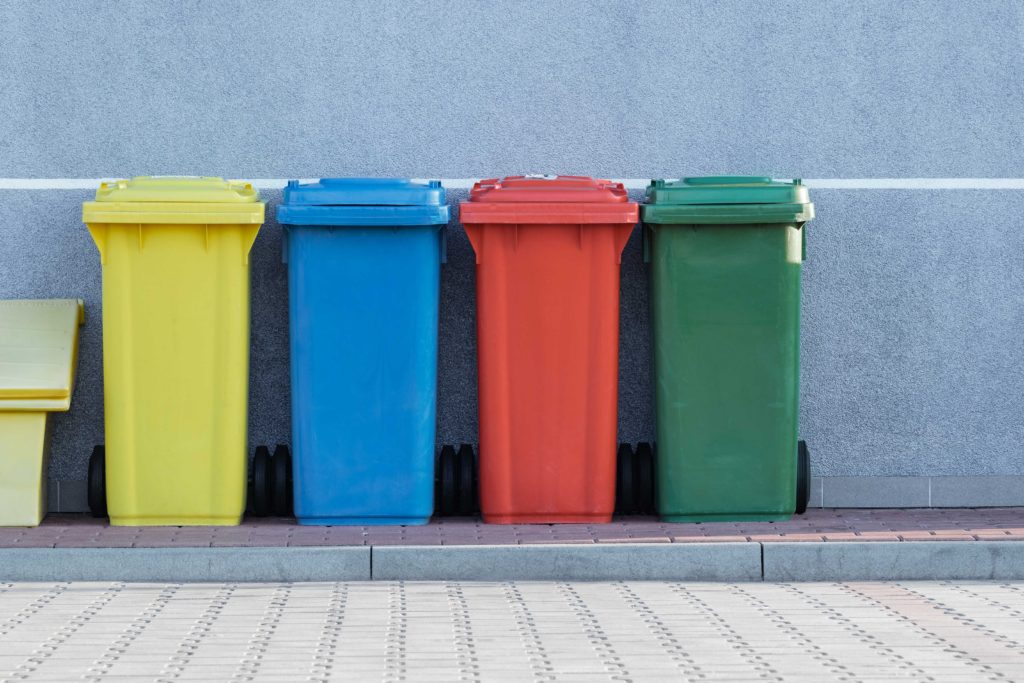 If you are a keen gardener, you have probably been practicing home composting for many years, but it is only in the past few years with the rise of environmentalism and the recycling movement that it has become widespread. Although many local authorities do offer specific recycling bins for "green" organic waste – such as garden waste and vegetable peelings – this is far from ubiquitous, and there are many reasons why it could potentially be better for the environment to compost on a small domestic scale – not to mention for your garden!  
 Indoor Composting
Kitchen waste caddies are an absolute must-have product for home composting of home and kitchen waste, particularly if you live in an apartment without easy access to a garden or courtyard. Biodegradable caddy liners make transferring it to a larger bin once the caddy is full much easier, and are slightly scented to help contain the smell, although it is vital to make sure that your caddy has a well-fitting lid! More stylish steel models with charcoal filters are also gaining in popularity.  
 Outdoor Composting
The next step requires some outdoor space in a garden or courtyard. Green compost bins where waste is added to the top and the finished compost is removed via a door set into the base, are growing in popularity. These are particularly effective because they can be used continuously; the heat of decomposition as more waste is added speeds up the transformation of the waste at the bottom of the bin into compost. Tumbling composters are also increasingly popular. The handle allows the bin to be tumbled once it has been filled, which, if done every few days, speeds up the decomposition process so much that compost is produced within a few weeks; a very efficient process for those with large gardens who use a great deal of compost.  
 What to Compost
As for the kinds of waste that are suitable for composting; as well as all kinds of garden waste, fruit and vegetable peel and ends are of course very suitable, as are any rotten fruit and veg. It is entirely possible to compost meat and animal products such as bones, but there can be issues not only with containing the smell of rotting meat, but also with attracting vermin such as rats and raccoons. Coffee grounds are excellent for compost, but you must be very careful if attempting to compost tea bags; many brands are sealed with plastic, which will contaminate your compost and anywhere you put it with microplastic particles, which are very dangerous to the environment. It is also entirely possible to recycle cardboard into compost; soak down those Amazon packages – known as brown waste – although you need to be extremely careful to balance it within the compost bin with green waste such as plant clippings and leaf litter.
If you require cleaning up your home or space after organizing your composting arrangements, don't hesitate to call or contact Maidstr as we provide on-demand cleaning services for the Greater Toronto Area.